At WWMS we are committed to encouraging students to read outside of the work assigned in class. To help encourage students to read on their own, we participate in Reading Counts. Reading Counts is a program that helps students pick books that are on their reading level and based on their interests. Books are assigned a certain number of points; students can earn those points by taking short quizzes on the books they read. Below you will find the basic requirements of the program and answers to many of the questions you may have.
How many points is my student required to have each quarter?
1st Quarter- 40 points (Deadline:

October 21, 2019

)
2nd Quarter- 40 points (Deadline:

January 13, 2020

)
3rd Quarter- 40 points (Deadline: March 16, 2020

)
4th Quarter- 30 points (Deadline:

May 4, 2020

)
After considering the needs of the students at WWMS, teachers and administrators agreed this was reasonable for the majority of students. The average number of points of books in the WWMS Media Center is eight with many books being worth more points giving students ample opportunity to obtain the necessary points.
Does Reading Counts impact my student's grade?
Yes. Students will receive a grade for their Reading Counts efforts in Language Arts. It will count as 20% of that grade each quarter.
Where can I find out the number of points for the book my student is reading?
Click the link below and enter the title of the book.
What can I do if there isn't a quiz for the book my student is reading?
Talk to your child's teacher. They have a form that students can complete for books that do not have RC quizzes.
How many times can a student take a quiz on a book they are reading?
Students are allowed three attempts on a quiz. They must wait twenty-four hours between quiz attempts.
What times of the day can a quiz be taken at school?
Quizzes can be taken in the morning before school using a Chromebook. Quizzes can be taken after school in the Media Center until 3:50 p.m. Teachers may allow other times on an individual basis.
Why can quizzes only be taken between 7:30 a.m. and 4:00 p.m.?
These are times set by Scholastic (the company that sponsors Reading Counts). No one at WWMS has the ability to change these times.
How does independent reading help my student?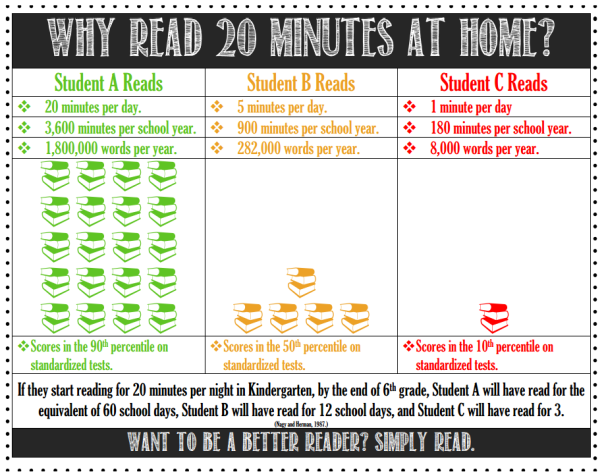 Who do I contact if I have questions?
If you have questions or concerns, please contact your child's teacher or Susan Ringo, our Media Specialist ringos@wilkes.k12.nc.us